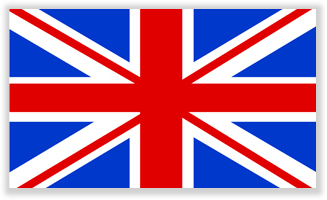 Een van onze liedjes is een lofzang op Brighton. Jan en ik hebben een band met die Engelse kustplaats. Jan's vrouw Paula is er geboren en zij gaan er elk jaar wel een paar dagen op familiebezoek. Ik kom er ook een paar keer per jaar omdat mijn dochter Djuna er woont. Zij werkt aan de Universiteit van Sussex aan haar PhD theoretische natuurkunde. En er is nog een derde reden waarom The Dutch iets heeft met Brighton, maar daarover vertel ik meer in de volgende blog.
Logisch dus dat ik er vaak kom. Maar het is vooral ook de tolerante sfeer die mij aantrekt aan Brighton. De stad is een vergaarbak van culturen, en de vega-shop ligt er gemoedelijk naast de fish & chips zaak. Hoewel het centrum wordt bevolkt door allerhande hipsters en creatievelingen, struikel je in het weekend nog steeds over de halfdronken Londenaren die er hun hilarische vrijgezellenfeestjes komen vieren. Brighton is anders dan anders: bij de laatste parlementsverkiezingen wonnen de Tories bijna overal, maar in Brighton bleef de Green Party de grootste. Op Twitter verschenen grappen als "You are now entering Brighton and Hove. Please have your passports ready."
In de tekst van Brighton and Hove doorkruis ik de stad: van de fantastische G.A.K. (Guitars, Amps and Keyboards) winkel naar de afgebrande West Pier, fotogenieker met elk stuk staal dat van het staketsel valt, naar Marrocco's, zonder overdrijving het beste Italiaanse restaurant buiten Italië (no kidding!), en weer terug naar de North Laine, in het centrum.
Brighton and Hove
Goodbye now, we're leaving
We must be on our way again
We'll wander 'round North Laine
I'll buy you a pale ale there and then
Musicians are trying
New stuff at GAK each day
They sing in the gardens
And aim for the Brighton Dome to play
Anything goes
In Brighton and Hove
Nothing feels more alive
Brighton and Hove
That's where I'll go
I'm gonna jump in and take a dive
We'll swim to the West Pier
And watch the steel come falling down
A taste at Marrocco's
Then off to Gardner Street downtown
Anything goes
In Brighton and Hove
Nothing feels more alive
Brighton and Hove
That's where I'll go
I'm gonna jump in and take a dive
© Hans Croon
6 oktober 2015
---