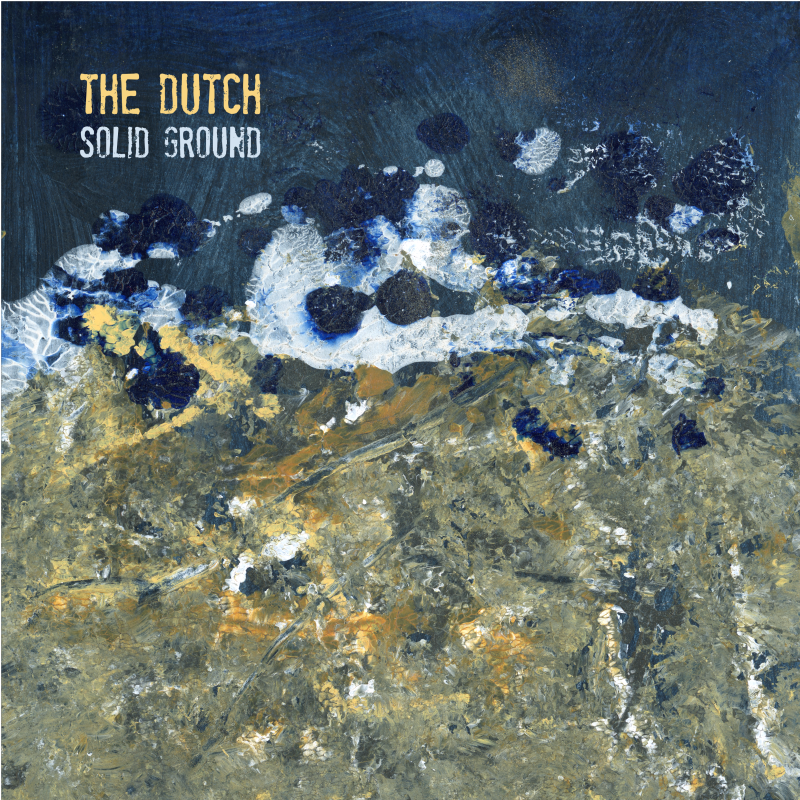 Credits
All songs were written, arranged and played by Hans Croon, Bert Croon, Jan de Kruijf and Klaas Jonkmans.
Hans Croon sings lead vocals and plays guitars and additional keyboards.
Bert Croon plays piano and synths and sings backing vocals.
Jan de Kruijf plays bass guitar and sings backing vocals.
Klaas Jonkmans plays drums and samples and sings backing vocals.
All lyrics by Hans Croon.
Solid Ground was produced by Jan de Kruijf and mastered by Wout de Kruif.
Fay Lovsky sings backing vocals on Alida Pott.
Megan de Kruijf sings backing vocals on One Fine Day In Heaven and it's her voice you hear on I Can See A Woman Crying.
The trumpet licks on There's My Firstborn Talking are by Cees Trappenburg.
The cover painting 'Les Bordures' was painted by Lukas Smits.
Cover design by Hans Croon.
The words on I Can See A Woman Crying are based on the video installation of the same name by Rineke Dijkstra.
The album was pressed and printed on vinyl and CD by Deepgrooves, Leeuwarden.
We thank the Groninger Museum and Sena Performers for their financial support, Ferry Verheij for his help with the cover production and Darja de Wever for getting her Ya-Ya's out in Raquel Sing Us A Song.
22022022
Solid Ground is, including EPs, the seventh album by The Dutch. The release date is 22022022, both online and on vinyl and CD. Solid Ground features 10 songs, of which Alida Pott was previously released as a single in 2021, together with the Alida Pott exhibition in the Groninger Museum.
The title song Solid Ground is the second single, also released on 22022022.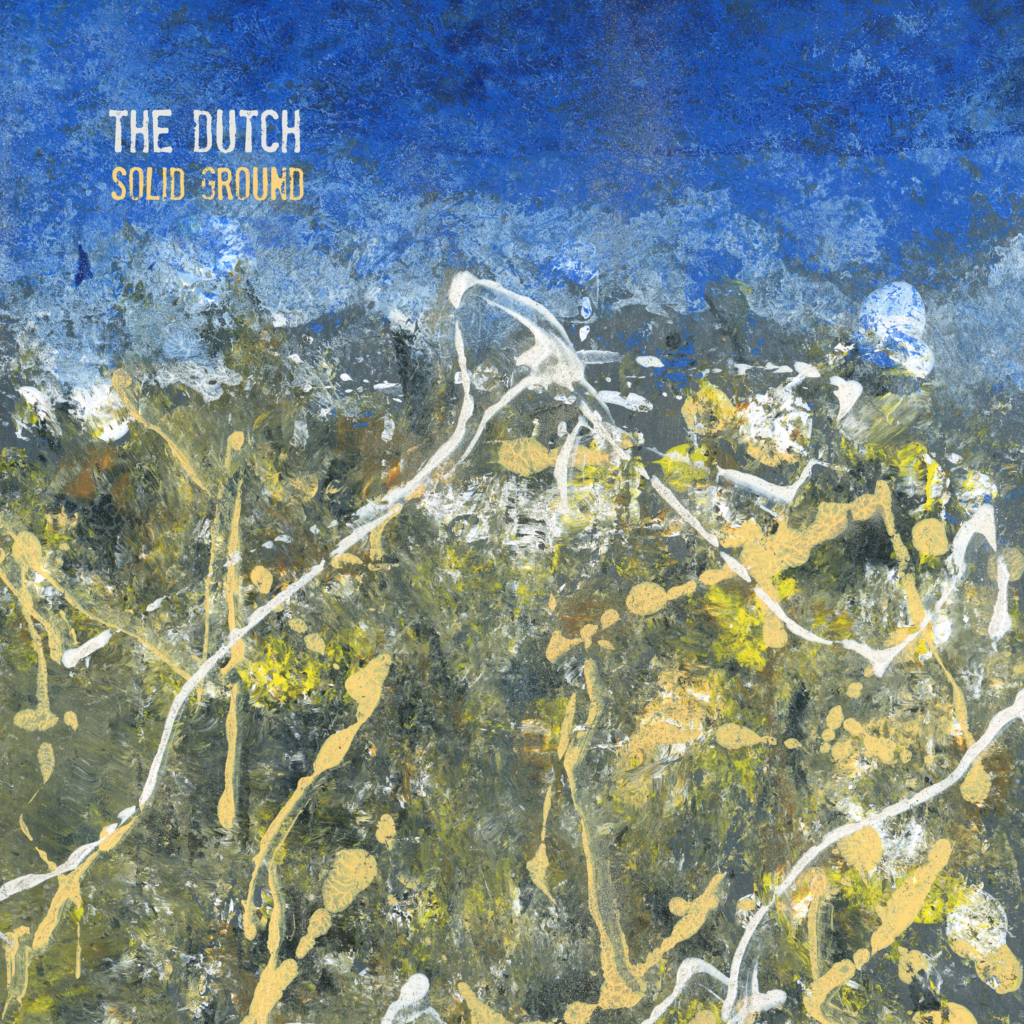 Inspired by art
It has become an important theme of The Dutch: songs inspired by other forms of art. Hence, for instance, So Long H.N. Werkman (2018, inspired by Hendrik Nicolaas Werkman), Spellbound (2018, inspired by Jan Wiegers) and Where Did Your Blood Flow (2020, inspired by Charley Toorop).
On Solid Ground, half of the songs are inspired by Dutch female artists who excel in painting, photo, video and sculpture:
Alida Pott is an ode to the artist from Groningen who died too early, whose oeuvre was only rediscovered in the last decade.
Raquel Sing Us A Song is inspired by the painting We Don't Sleep As We Parade All Through The Night by Raquel van Haver.
Hare is inspired by the figurine Hare on a trunk by Carolein Smit.
No Particular Reason celebrates the funeral horses photographed by Charlotte Dumas at the Arlington American Cemetery, in the Anima series.
I Can See A Woman Crying is inspired by the video installation of the same name that Rineke Dijkstra made in Tate Liverpool. Dijkstra filmed a school class viewing and commenting on the painting The Weeping Woman by Pablo Picasso. The lines of the song consist of sentences that allow the children to let their imaginations run wild. The video – and the song – is a celebration of human fantasy, curiosity and camaraderie.
Reflecting on the world around us
Four songs are part of that other tradition The Dutch stands out for, namely social and political engagement:
Just like This Is Welfare in 1983 and Money in 2016, the opening track Fairytales mocks the shameless neoliberalism and greed that just won't budge, despite the accumulation of laissez-faire originated crises.
Solid Ground, the title track, was written after the storming of the Capitol on January 6, 2021. Out of amazement at the ease with which so many people can be incited with the craziest conspiracy theories. Time to return to solid ground!
One Fine Day In Heaven  is a genuine rock song that lyrically elaborates on Randy Newman's God's Song. During a meeting in heaven, god and his (or her, or them) angels bemoan the lack of respect in the sublunary for their Good Works.
What's Your Problem Dear is an upbeat song that pokes fun at overly pushy employers, right-wing populists, Mark Zuckerberg,  radio DJs and… the band itself. Musically the song refers to Latin, semi-African choirs and funk.
Family
And then, six years after Father, featured on the album Four (2016),  there is another very personal song on Solid Ground: a song that singer Hans Croon wrote about his daughter Djuna. There's My Firstborn Talking was written after he watched her give an online lecture about black holes, merging stars and the beginning of the universe.
Side 1
Fairytales (3:17)
Alida Pott (3:53)
Raquel Sing Us A Song (2:55)
Solid Ground (4:11)
There's My Firstborn Talking (4:44)
Side 2
One Fine Day In Heaven (4:53)
Hare (3:38)
No Particular Reason (3:35)
What's Your Problem Dear (3:19)
I Can See A Woman Crying (3:28)
Solid Ground tour
Check all tour dates here.