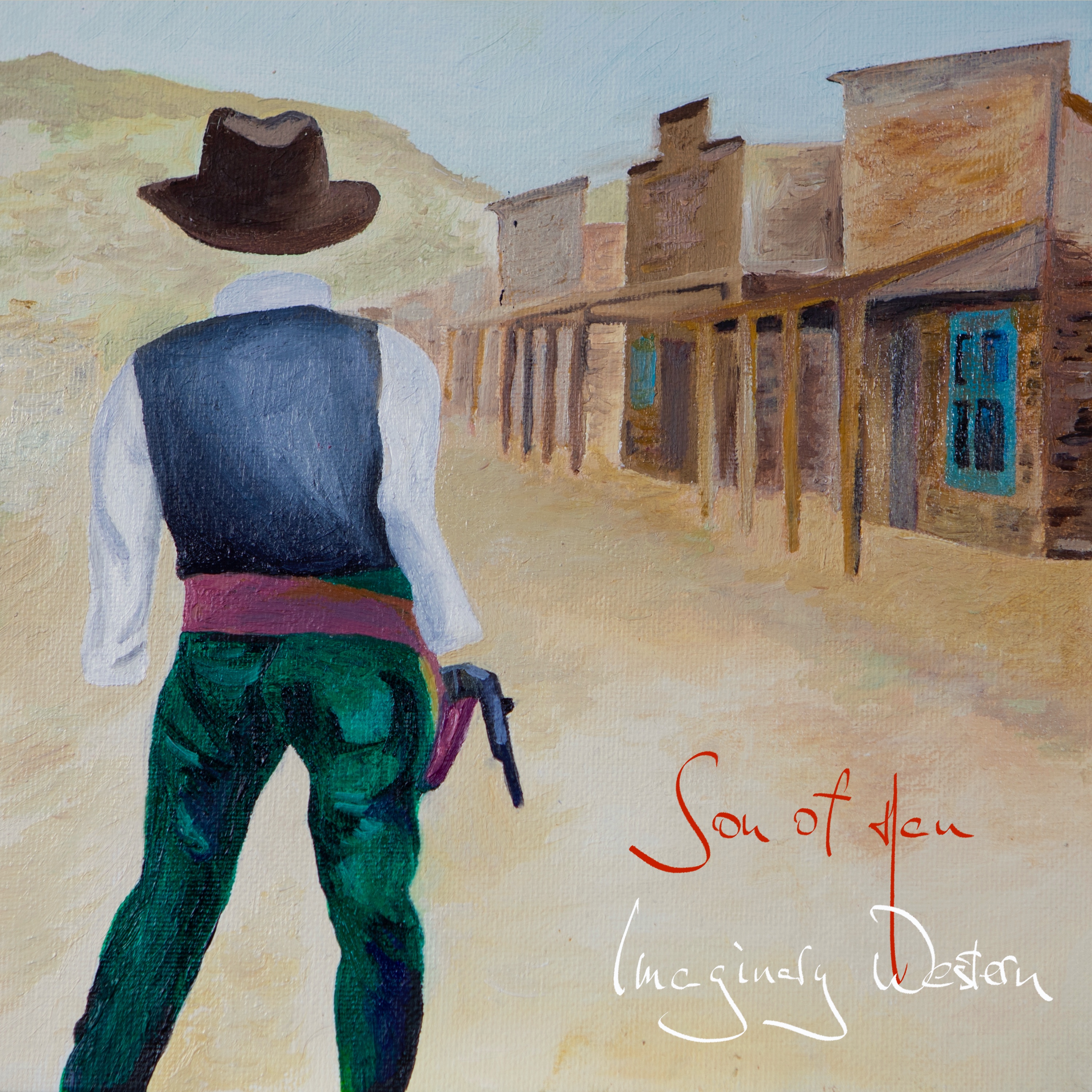 Het is alweer 5 jaar geleden dat Jack Bruce overleed, de legendarische zanger, bassist en songwriter van o.a. Cream.  Run the Story brengt op 25 oktober de EP Imaginary Western uit van Son of Han. Het nummer waaraan de titel is ontleend, Theme for an Imaginary Western, verscheen 50 jaar geleden voor het eerst op Bruce's album Songs for a Tailor. De andere drie songs van Jack Bruce en tekstschrijver Pete Brown zijn White Room, One en Can You Follow.
White Room verschijnt een week eerder, op 18 oktober, als single en videoclip.
Onbedoeld is White Room ook een hommage geworden voor Ginger Baker, die vlak voor de release overleed.
Alle instrumenten op het album worden bespeeld door Son of Han, met uitzondering van de basgitaar, die wordt bespeeld door Jan de Kruijf, en de piano in One, die wordt gespeeld door Bert Croon.
Alle stemmen zijn van Son of Han.
Het album is geproduceerd door Son of Han en Jan de Kruijf.
Het schilderij op de cover is gemaakt door Djuna Croon.
De videoclip van White Room is geregisseerd door Son of Han, Monk Dagelet en Jan de Kruijf.
De tweede single, Theme for an Imaginary Western, verscheen op 10 december. De video is gemaakt door Son of Han, gebaseerd op schilderijen van Winslow Homer, Frederic Remington, Emily Carr en anderen.
Son of Han is het pseudoniem van Hans Croon, zanger/gitarist/liedjesschrijver van The Dutch.
"Ik heb altijd een zwak gehouden voor Jack Bruce", zegt Hans. "Met The Dutch speelden we soms White Room, in de rock versie van Cream. En Theme for an Imaginary Western was een van mijn favoriete nummers van Woodstock, in de uitvoering van Mountain. Het nummer heeft iets vanzelfsprekends, terwijl de akkoorden totaal niet alledaags zijn. Dat geldt eigenlijk voor heel veel nummers van Jack Bruce. Prachtig."
Meer persoonlijke noten van Son of Han lees je in deze blog. En ook in deze.
De vier nummers op Imaginary Western wijken behoorlijk af van de originelen: de sixties en seventies sound heeft plaatsgemaakt voor een moderner geluid met een verrassende instrumentatie.
"We have listened to your recordings and think that they are great.
We welcome artists keeping Jack Bruce's wonderful music alive. It is lovely to listen to Son of Han's interpretations of some of Jack's classic songs."
Bruce Family 
"I think I like 'One' best because it's very challenging and doesn't get covered much."
Pete Brown
Meer informatie:
Run the Story
sonofhan@runthestory.com
+31 6 50278932