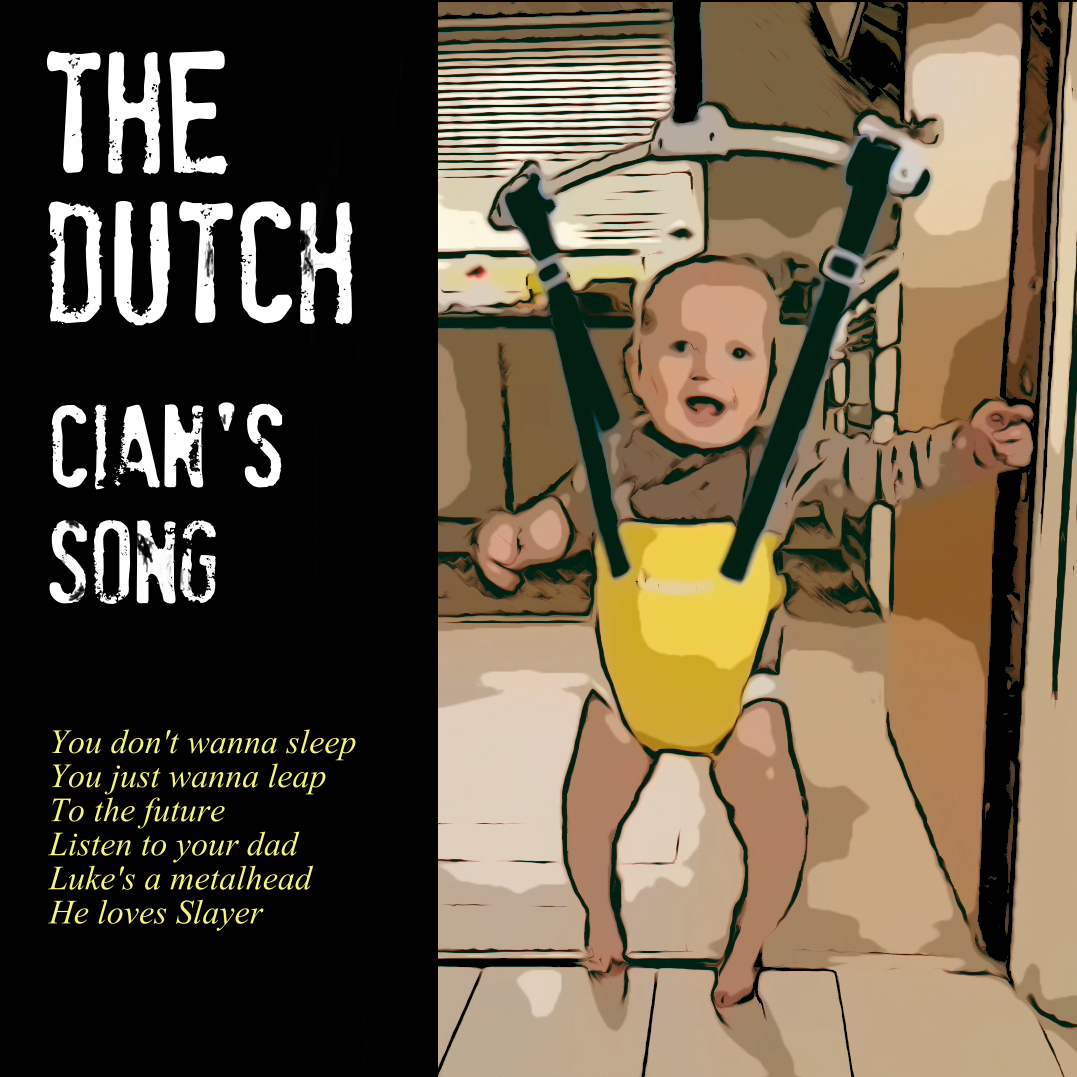 Makes you wanna jump!
Op 16 juni verschijnt Cian's Song, de nieuwe single van The Dutch. Het is een rocksong, heavier dan wat de meesten van The Dutch gewend zullen zijn. De instrumentatie is wel traditioneel voor de band: gitaar en piano domineren de sound. Drummer Klaas Jonkmans verrast met een avontuurlijke beat. Flarden strijkers zorgen voor een spannende sfeer. Tekstueel is Cian's Song een ode aan onbevangenheid en spelplezier, gesymboliseerd door kleinzoon (van zanger Hans Croon) Cian, die zijn tijd liever niet verspilt aan slapen, doezelen en niksen. Hij kan nog niet heel veel maar zie hem eens springen!
Cian's Song werd gemixt, geproduceerd en gemasterd door bassist Jan de Kruijf. De single verschijnt op het Run the Story label en is te beluisteren via alle streaming kanalen, zoals Spotify.