October 2020
One year after the release of the EP Imaginary Western, Son of Han comes with a new single: Joan Miró. It's a cheerful, acoustic song reminiscent of a parade through Bourbon Street, New Orleans, with exuberant trumpets, a tuba and jubilant guitars. It pays tribute to the Catalan painter Joan Miró, who is famous for his naive style. The song dates back to 1986, and has now been rearranged and recorded. It is the sound that everyone longs for in these gloomy and stressful times: light, cheerful and sing-along.
Son of Han is the stage name of Hans Croon, singer / guitarist / songwriter of The Dutch. Let Son of Han tell you where the idea came from:
"This song was first recorded in 1986 as Composition avec des Cordes, as part of the project La Grande Parade. That was an initiative by Henk Hofstede. The music video, recorded in the Stedelijk Museum Amsterdam by the TV program Nederland C, still roams the internet. Last year I decided to re-record the song and add new instruments like drums, guitars and xylophone. I asked some of the original musicians, such as Esther Apituley and Petra Lugtenburg, to rejoin. For Petra, this was one of her last recordings, because a few weeks after the session she was told of her illness. It was so sad to learn a few months later that she had passed away. It is with all my heart that I dedicate this song to Petra, a good friend and great singer. 
The video is practically identical to the original 1986 video, with some improvements. The song is inspired by a painting by Joan Miró. I knew that the music should have the same childlike imagination and naivety as Composition avec des Cordes. Immediately I had the sound of brass in mind, with Esther's viola as the counter-melody. I remember writing the song in less than an hour. We recorded it in the Werf Studio in Amsterdam.
The re-recording, 33 years after La Grande Parade, was largely done in my home studio. Alfons Houweling and his son Dennis played the trumpets. I mixed and produced Joan Miró myself, with the help of Jan de Kruijf. Finally, I put the new sound file on top of the old video footage and made some changes. Which, of course, is a falsification of history, but a nice one, for which I think I'm excused.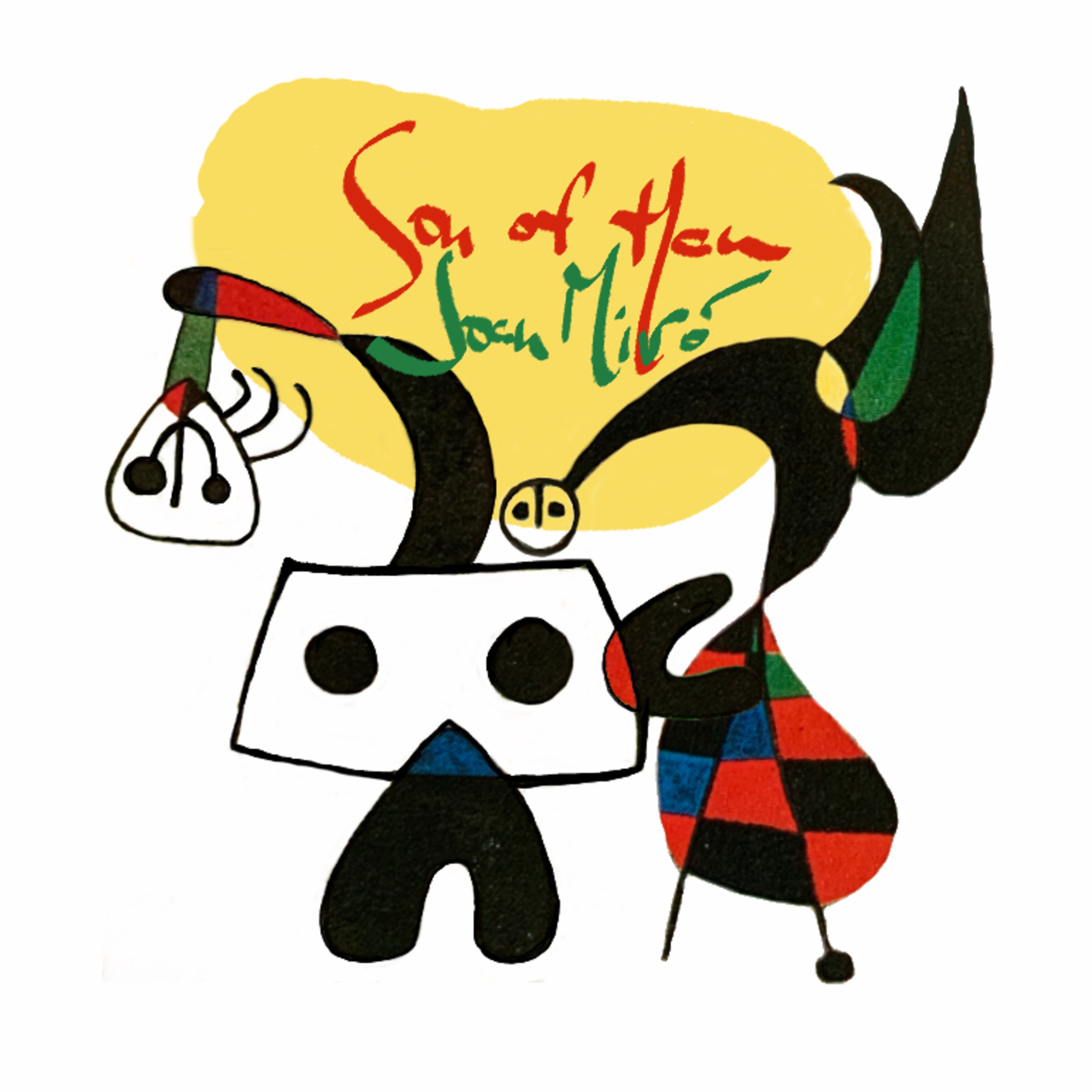 Somehow I feel that this tune provides a welcome counterbalance to the dark age we now live in, with the pandemic, political unrest and climate change threatening the Earth, and maybe it's just what we need to cheer up and sing along, hum or whistle. "
You can listen to Joan Miró via all streaming platforms, Bandcamp and Soundcloud.
Contact: Freakish / Kirsten Kleinfeld, (+31) 6 51785530