When we entered the rehearsal room, we were greeted by the familiar smell of wet sawdust, coffee grounds and stale cigarette smoke. From what had been a primary school only the gym was still standing, the other classrooms were demolished for the construction of the A10 motorway. Although it was located right next to the motorway, the gymnasium was hidden by high-reaching bushes and poplars. The brick building was rented from the municipality as a rehearsal and storage space by a professional band, who shared the rent with The Dutch. The iron door gave direct access to the room where only the lines on the ground still recalled the basketball games that had been played here in the past. After the demolition of the school the floor of the gymnasium was studded with amplifiers, loudspeakers and instruments. Further, the ground was littered with ashtrays, empty plastic cups and text sheets. On the back left of the room was a small hall which gave access to a smaller room that had served as a storage area for gymnastics. That was where we started our rehearsals: with a cup of coffee and a cigarette. That day it was no different. Klaas had the key, the door to our music mecca opened and we trudged after him, to the coffee machine and the heater. The room was cold.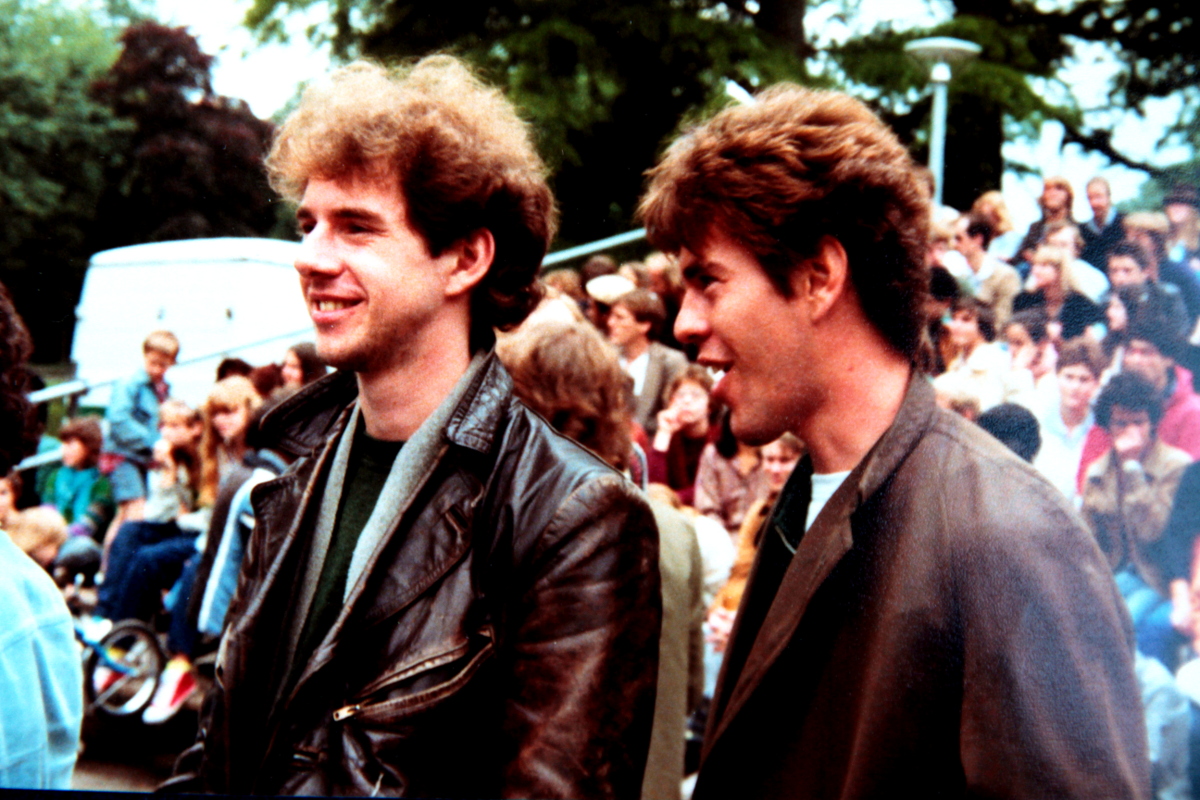 After we had refreshed and had decided which song to start with, we were preparing to go to our instruments in the big room. At that time, Klaas punched his big toe against a wooden ladder that was parked in the hallway, to a rectangular hole that was sawed in the roof at the rear side of the gym. Three meters above our heads cold air flowed inside. We looked at each other. Had we seen this ladder before? What was it doing here, and why was there a hole in the roof? Slowly things became clear to us. When we had crossed the rehearsal room, we had subconsciously sensed that something was different than before.
"Jesus!" Klaas exclaimed, "Where's our stuff?"
Like blind fools we had crossed the room without noticing that almost everything was gone. My Fender Super Reverb amp, Jan's Peavey bass amp, Bert's Yamaha DX7 and a Roland keyboard, even some parts of Klaas' drumkit were missing. The thieves had not spared the professional band either. Flight cases were opened and their contents had disappeared via the ladder and the hole in the roof. The burglars had stolen thousands of guilders worth of equipment. Immediately, Bert ran outside, turning the corner to the back of the building. There, among pieces of wood and broken tiles, was another wooden ladder by which the items had been lifted down and vanished into the scrub, as a final confirmation of the crime.
October 27, 2015
(To be continued: Bert, detective 2)
---