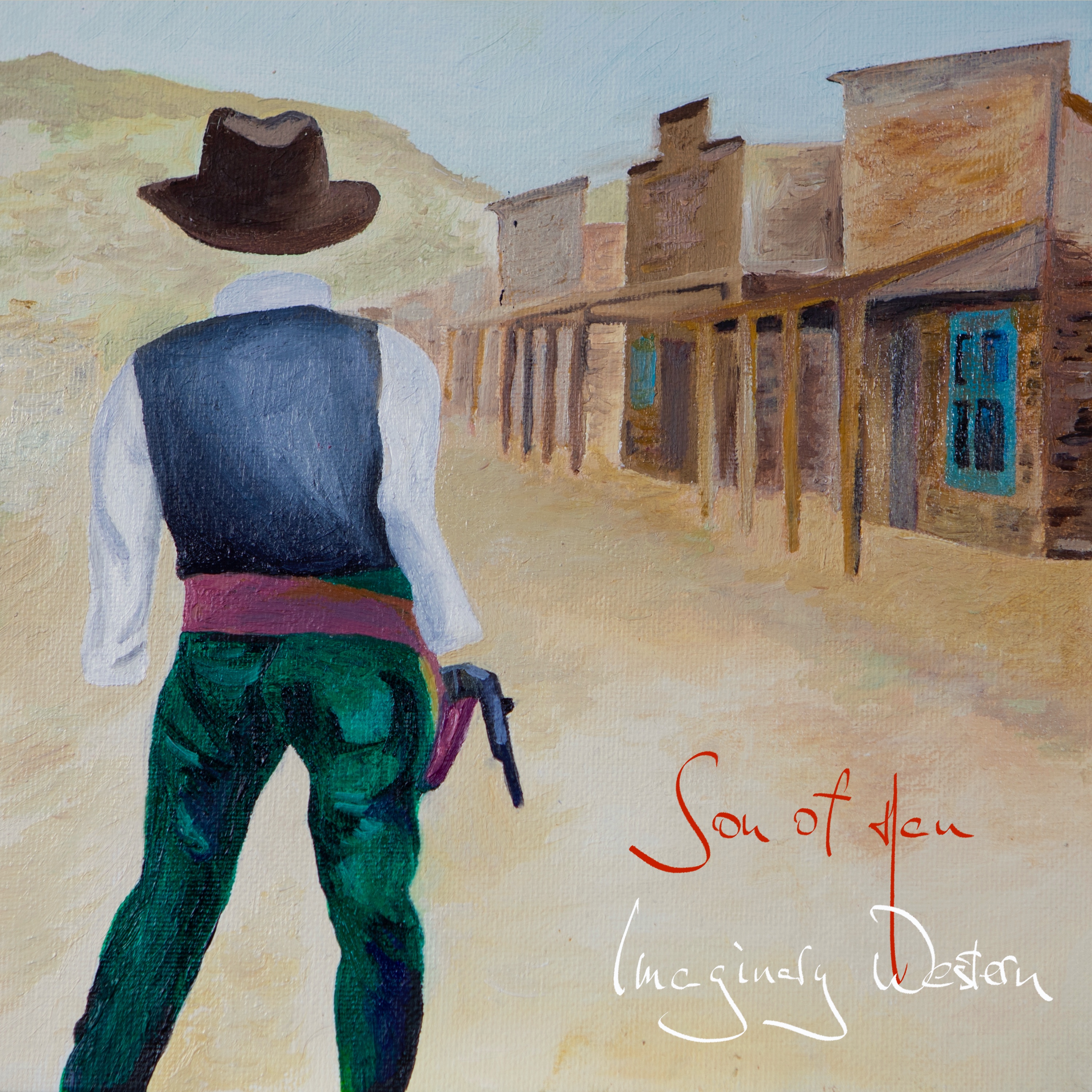 October 25, 2019 marks the 5th dying day of Jack Bruce. Imaginary Western is a mini-album by Dutch artist Son of Han, celebrating the music of Bruce and lyricist Pete Brown.
The EP is named after the song Theme for an Imaginary Western, which first appeared on Jack Bruce's Songs for a Tailor album 50 years ago.
In addition to Theme for an Imaginary Western, the EP features three other songs by Jack Bruce and Pete Brown: White Room, One and Can You Follow.
White Room appears simultaneously as a single and video clip on October 18. Unintentionally, the Son of Han version of the song has also become an hommage to that other musical hero, Ginger Baker, who sadly died just before the release.
All instruments on Imaginary Western are played by Son of Han, with the exception of the bass guitars, played by Jan de Kruijf, and the piano on One, played by Bert Croon.
Son of Han sings all vocals.
The album was produced by Son of Han and Jan de Kruijf.
The cover painting is by Djuna Croon.
The video for White Room was directed by Son of Han, Monk Dagelet and Jan de Kruijf.
The second single taken from the album is Theme for an Imaginary Western. The music video was made by Son of Han, based on bits and pieces from paintings by Winslow Homer, Frederic Remington, Emily Carr and others.
Son of Han is the pseudonym of Hans Croon, singer / guitarist with The Dutch.
"I've always kept a weakness for Jack Bruce," says Hans. "With The Dutch we sometimes played White Room, in the rock version of Cream. And Theme for an Imaginary Western was one of my favorite songs from Woodstock, played by Mountain. The song has something obvious, while the chords are not common at all. That actually applies to a lot of Jack Bruce songs. Magnificent."
There's more personal notes by Son of Han in this blog. And also in this one.
The four songs on Imaginary Western deviate considerably from the originals: the sixties and seventies sound has given way to a more modern sound with surprising instrumentation.
"We have listened to your recordings and think that they are great.
We welcome artists keeping Jack Bruce's wonderful music alive. It is lovely to listen to Son of Han's interpretations of some of Jack's classic songs."
Bruce Family 
"I think I like 'One' best because it's very challenging and doesn't get covered much."
Pete Brown
More information:
Run the Story
sonofhan@runthestory.com
+31 6 50278932