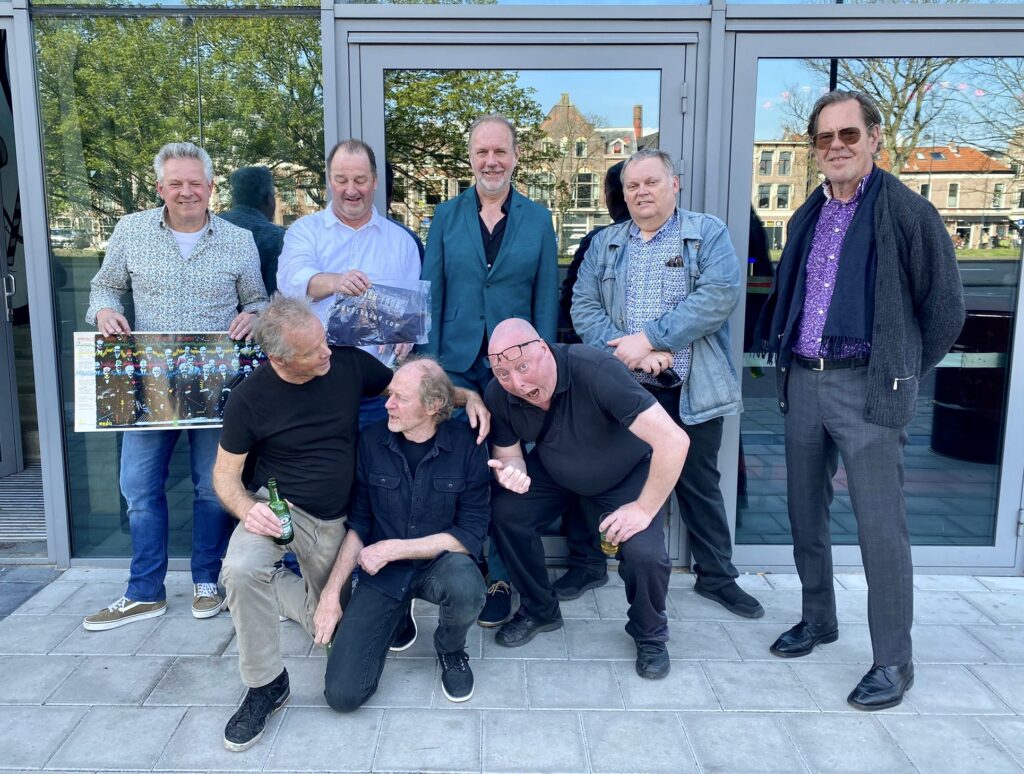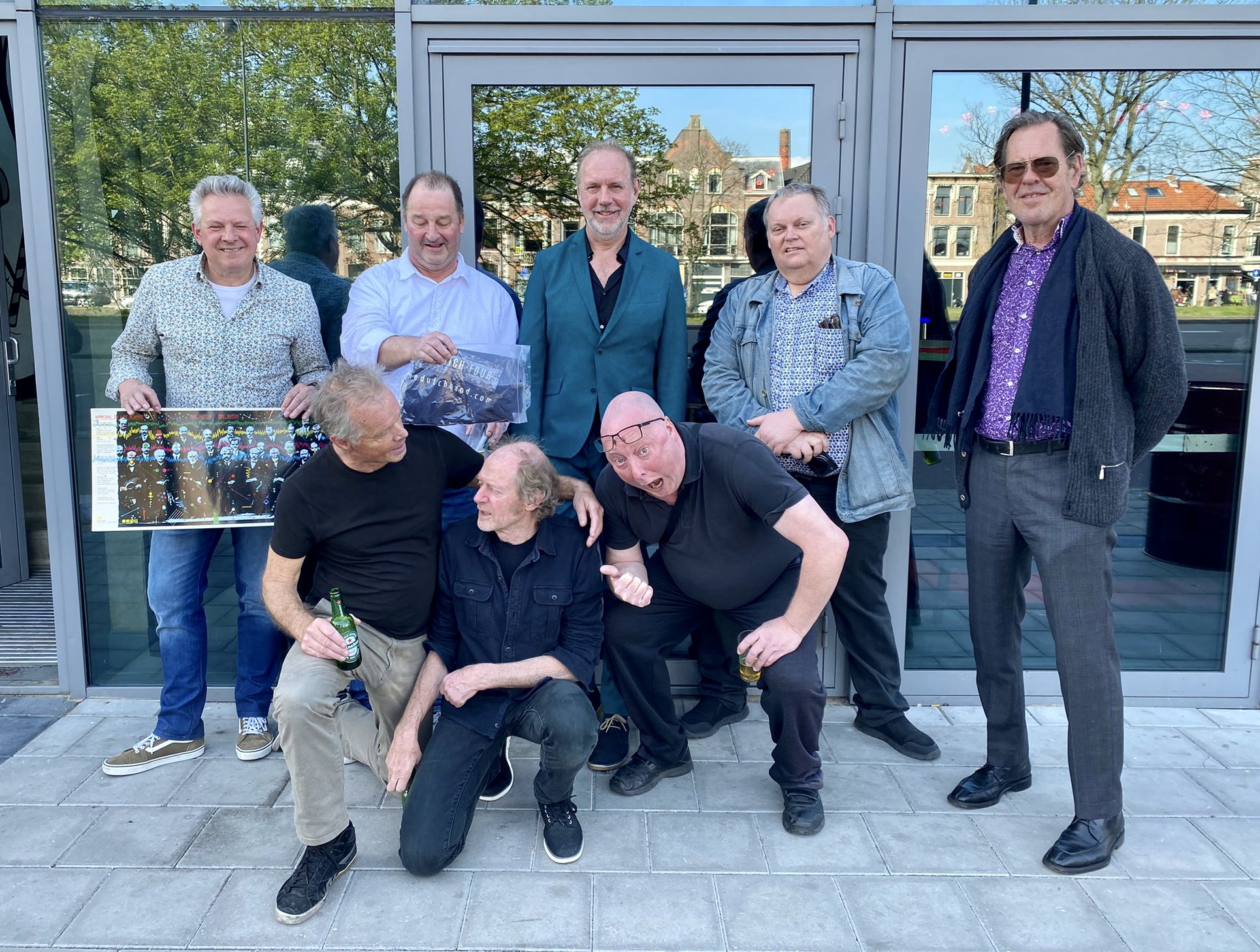 The new album is two days old when the Russian army invades Ukraine. Next day is the first show, in theater deMess in Naarden. There seems to be no room in my head for those two things at the same time. One moment my brain fills with happy anticipation, because finally live, boxes with freshly pressed vinyl, the first enthusiastic reactions. The next moment an impenetrable curtain slides in front of the stage. Private euphoria competing with the darkness that has fallen in Europe, an unequal struggle. In interviews I mention Nina Simone. She said that every artist should relate to the time in which he lives. But at the beginning of the tour I myself have not yet found words for the barbarism in Ukraine.
John's Records, The Hague. I know John van Schaik from the time I took part in a pop quiz in Countdown Café, which he led. He has ran a second-hand record store for a few years, where I come to play a few songs acoustically. Klaas is in the audience and sings a second voice here and there. The war is far away here. Just like in Wim's Muziekkelder in Doetinchem, a few weeks later.
People have bought a ticket in Theater De Liefde in Haarlem to enjoy an evening of fun. Away from the invasion on TV, in news apps and the newspaper. On the other hand, you can expect some kind of commentary from this band, but then what. We open with Fairytales. The text is about the sales pitch of investment advisers, not about the nostalgic fairytales that Vladimir Putin spreads about a Greater Russia. A day later I ask my Russian pen pal B. in I. how he is doing, and whether he can speak freely, without fear of censorship or even persecution. He writes back immediately. B. is against the war, of course, but he does think that the Nazis should be chased out of Ukraine first. Quite shocking. I keep it up for a few days, that fruitless misunderstanding back and forth. We'll probably get back on the same wavelength later. Someday, when the madness has worn off and the painful sense of reality returns, even in far away I.
dBs, Utrecht. Megan de Kruijf is supporting act with her band. It is her first show of three and she is already that good. During our set I trip over a monitor, like the refugees in Fine Shields We Are trip over blockades, barbed wire, fences. But even that song, from 2016, does not resonate 1 on 1 with the here and now. Fortunately, the door is now open for Ukrainians. Although this means that there is even less of our welfare cake for other refugees.
Steck, Delft. The sun is shining, the streets in the center are full of carefree shoppers. Inside, we play the title track from the new album, in which the Capitol is stormed by heated heads, riled up by fake news and a maddened president. There's the link to the Russian propaganda machine, why didn't I think of that before? Has B. heard Solid Ground?
Q Factory, Amsterdam. One of the super fans asks me, I have to admit for the umpteenth time, when we will put Another d'Artagnan (A European Song) back on the repertoire. The torn barricades, where hope and fear come together in ruined landscapes, household goods scattered here and there. That song is almost 40 years old, but the lyrics seem to be about Mariupol. History may not repeat itself, but it rhymes.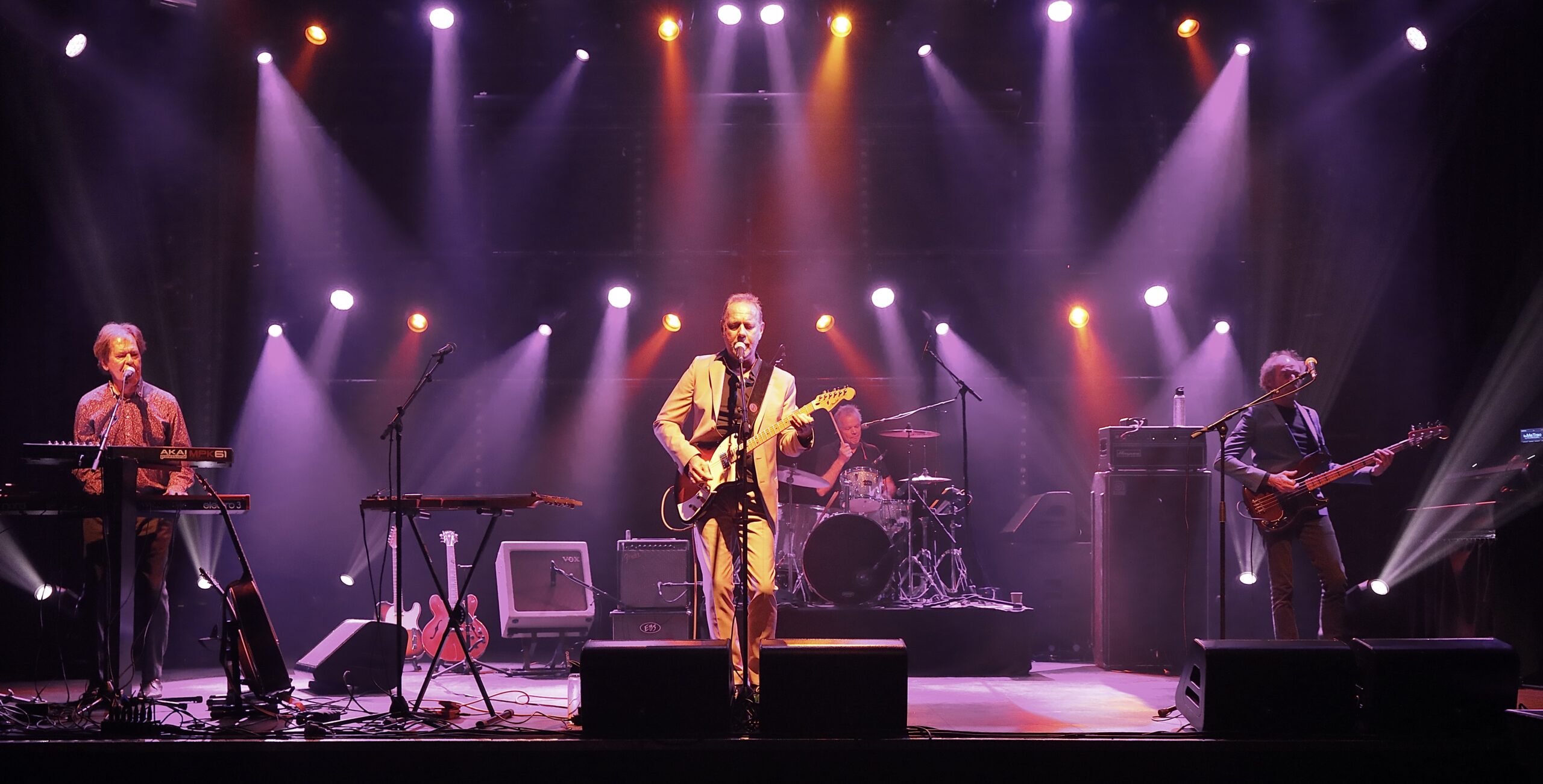 P60, Amstelveen. Yesterday I saw new images from that besieged city that reminded me of Rotterdam after the bombing. Prior to Where Did Your Blood Flow I tell a story about the painting 'Working Class Woman' by Charley Toorop. The identity of the woman posing in front of the destroyed street in Rotterdam was only recently revealed when her grandchildren recognized her. Jansje Punt had been Charley Toorop's housekeeper. There must now be countless numbers of people in Mariupol and other towns and villages as distraught as Jansje. During this show, the euphoria hatch in my head opens completely. Because of the new guitar (yes, a Fender Meteora), the beautiful sound and light and the inspired interplay, as it is called. But mainly because of my daughter, over from England, who stands in front of me when I sing to her in There's My Firstborn Talking.
Patronaat, Haarlem. The end point of the tour. After a great show, we have our picture taken with four superfans. We know each other from past gigs and from social media, and we've become friends since our resurrection eight years ago. I look around and realize that friendship and mutual respect on a Sunday afternoon in Haarlem is the ultimate answer to the cynical nihilism of the ice-cold dictator in the East. No lyrics can compete with that.
May 2022
---