Updates
Cinekid ScreeningClub
The animated video of It's Raining by Son of Han is selected by the Cinekid ScreeningClub, the online showcase of the Cinekid festival 2023.
New single: 16 June 2023
The new single, Cian's Song, will be released on 16 June. A rocksong, one of the best we've ever made. And… it makes you wanna jump!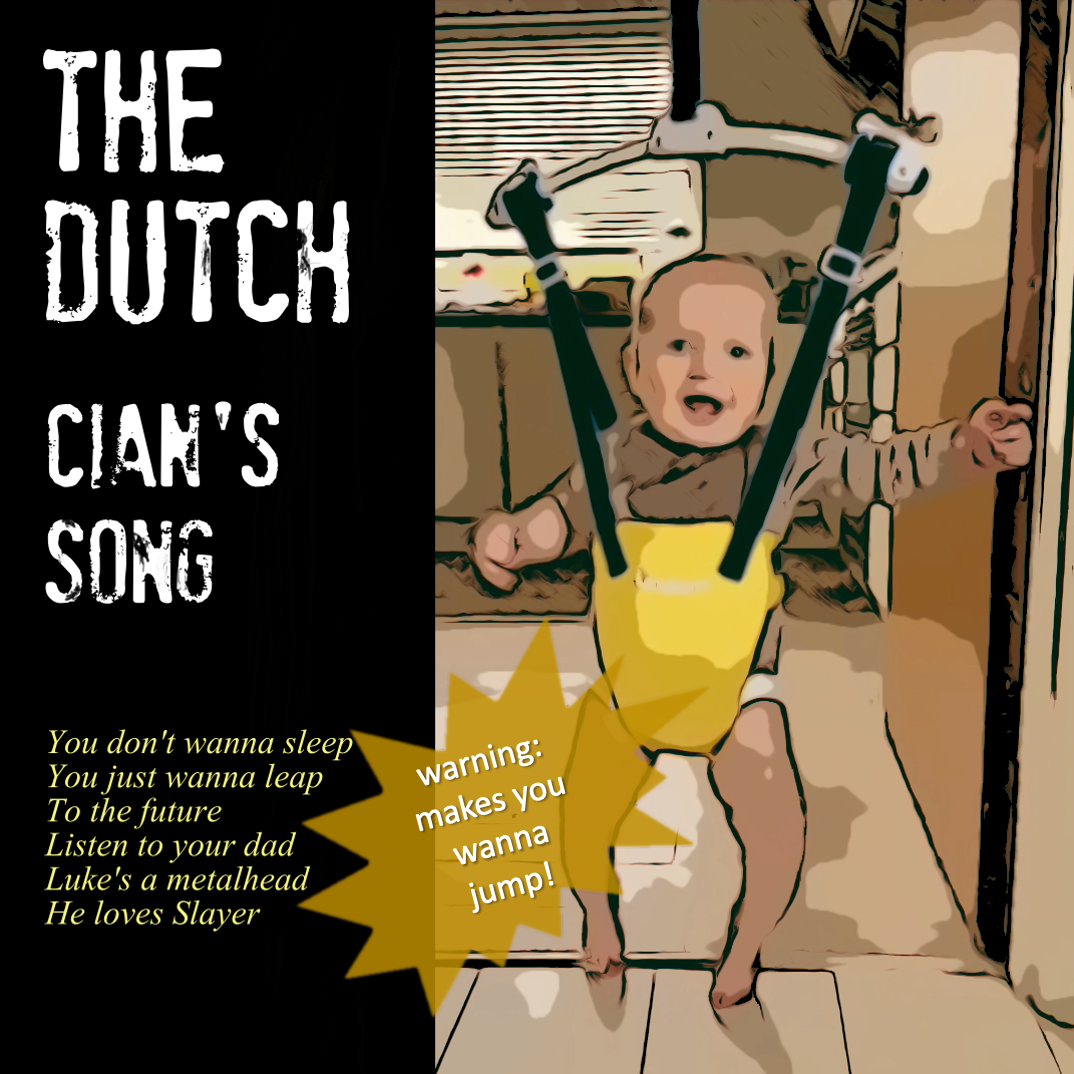 It's Raining
Hans, aka Son of Han, released a new single with an animation video by Tessa van Vuren. There are two versions: an English and a Dutch version – It's Raining and Het Regent. Read the press release here.

The video It's Raining is officially selected by the Lift-Off Global Network Sessions 2023.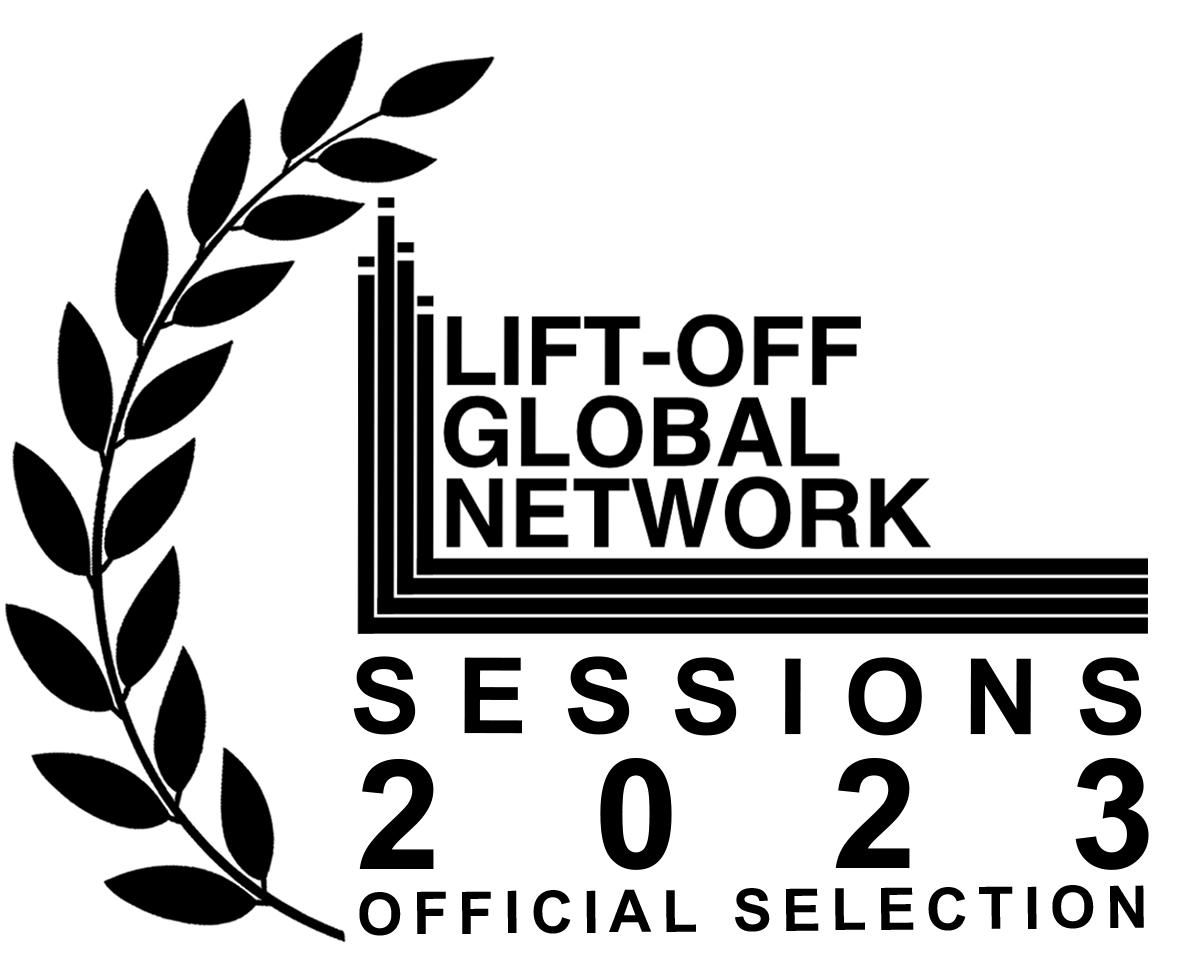 Social
The Dutch YouTube channel has a new url: https://www.youtube.com/@thedutch9284
And you can join the band on their Mastodon account: https://mastodon.social/@thedutch
There's My Firstborn Talking
In 'There's My Firstborn Talking', Hans sings of his daughter Djuna, who as a theoretical physics researches black holes, dark matter, dying stars, supernovas, gravitational waves and the very smallest particles at the University of Durham.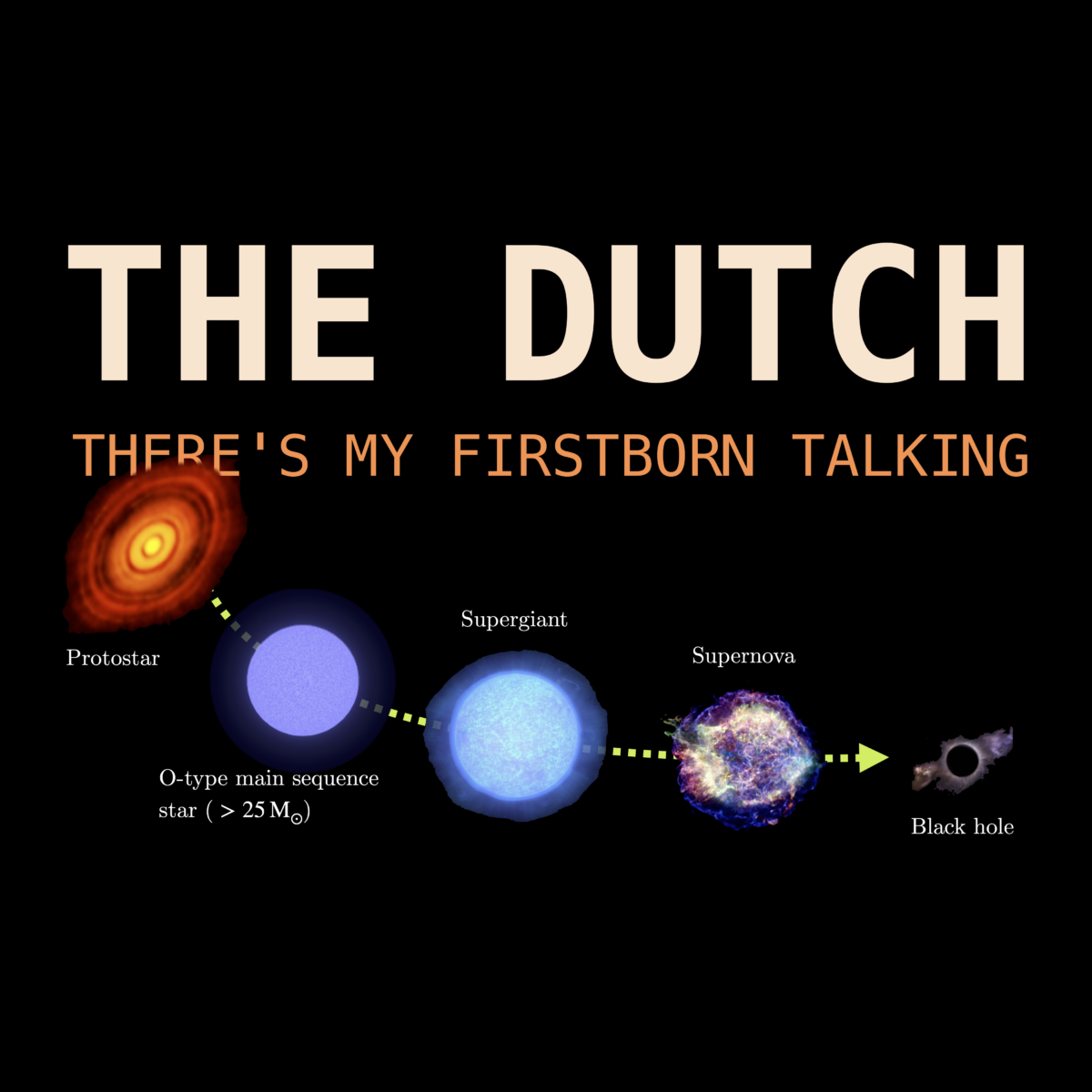 When Hans sees and hears his daughter in an online lecture, he experiences his own big bang and thinks back to her turbulent times as an adolescent.
The single version is a bit more compact than the album version, because of the short attention span of the average radio DJ.
Listen to it via Bandcamp, for example.
Revenues March 20 go to Giro555
On Sunday afternoon 20 March we play in Steck, Delft. All revenues from ticket sales for that concert will go to Giro555 of the Cooperating Aid Organisations, aimed at helping Ukranian people. This also applies to the net proceeds of the record sales on that day, both via the webshop and in Steck. Net means: after deduction of production and (if applicable) shipping costs. Example: if you order a Solid Ground LP on March 20, we will transfer € 15 to Giro555.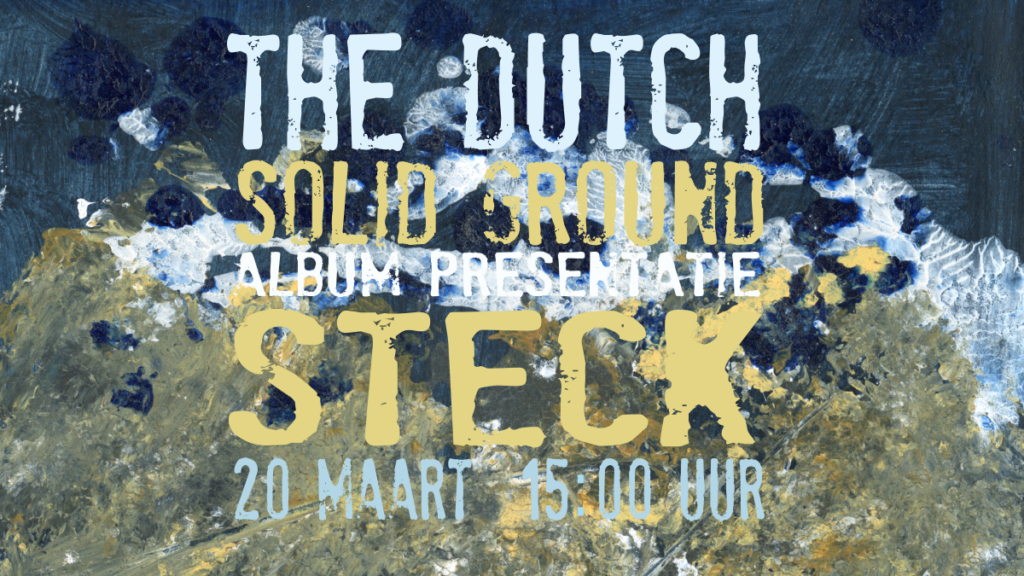 Solid Ground
The seventh album by The Dutch is called Solid Ground. The title song is the second single taken from this album, after Alida Pott which was released in 2021. Read the full story here.
Support act: Megan de Kruijf
Megan de Kruijf is supporting The Dutch in dB's Utrecht, P60 Amstelveen and Q-Factory Amsterdam. Megan, a Dutch/English actrice, has recently released two singles: Heroes and Pink Elephant.
These gigs as a support act for The Dutch are the first ones Jan's daughter and her band are going to play.
Soundz Live
On Friday evening, February 11, on the eve of the release of Solid Ground, we will play a number of songs in Jean-Paul Heck's new radio program on Radio Veronica, Soundz Live. The program is broadcast from 7PM to 10PM. The Dutch play around 9.25PM.
22022022
22022022 will be the release date of the new album. We will be giving some shows in February, March and April (corona volente). Check the agenda here. More news to follow!
Alida Pott
Our latest single is called Alida Pott . Click here to read the press release.
Enter Sanctuary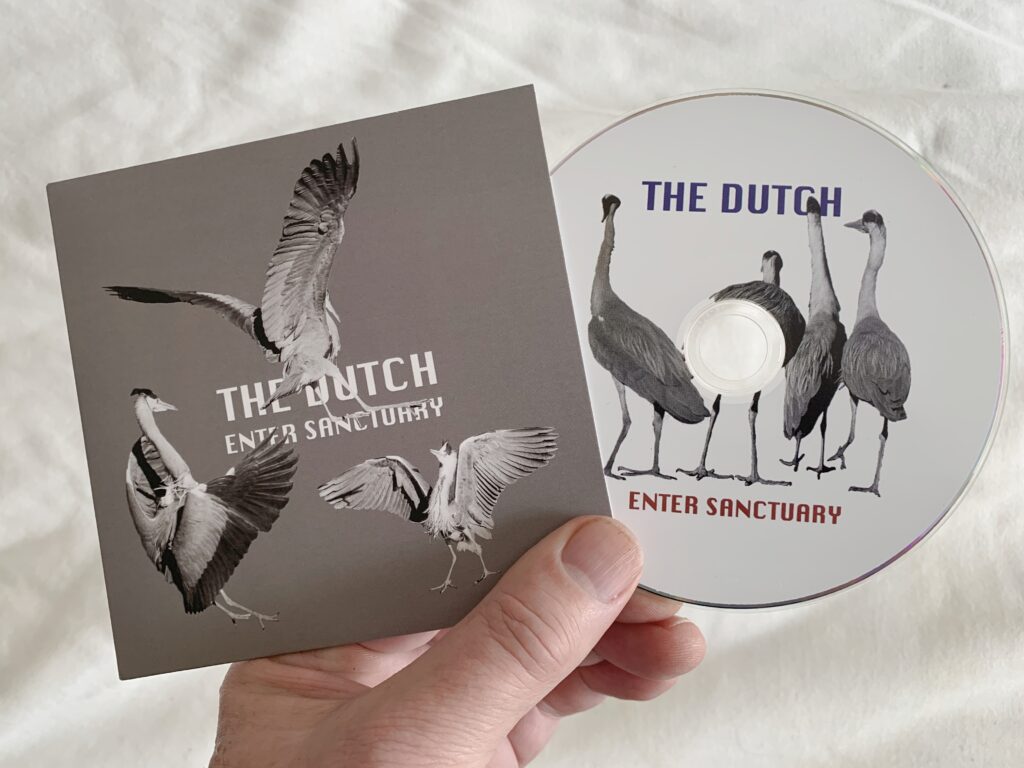 Out now: Enter Sanctuary. Click here to read the press release, or here to read the blog about the herons of the Albert Cuyp market that inspired the artwork.
CD Enter Sanctuary
Let's get physical? The Enter Sanctuary cd is now on sale in our webshop.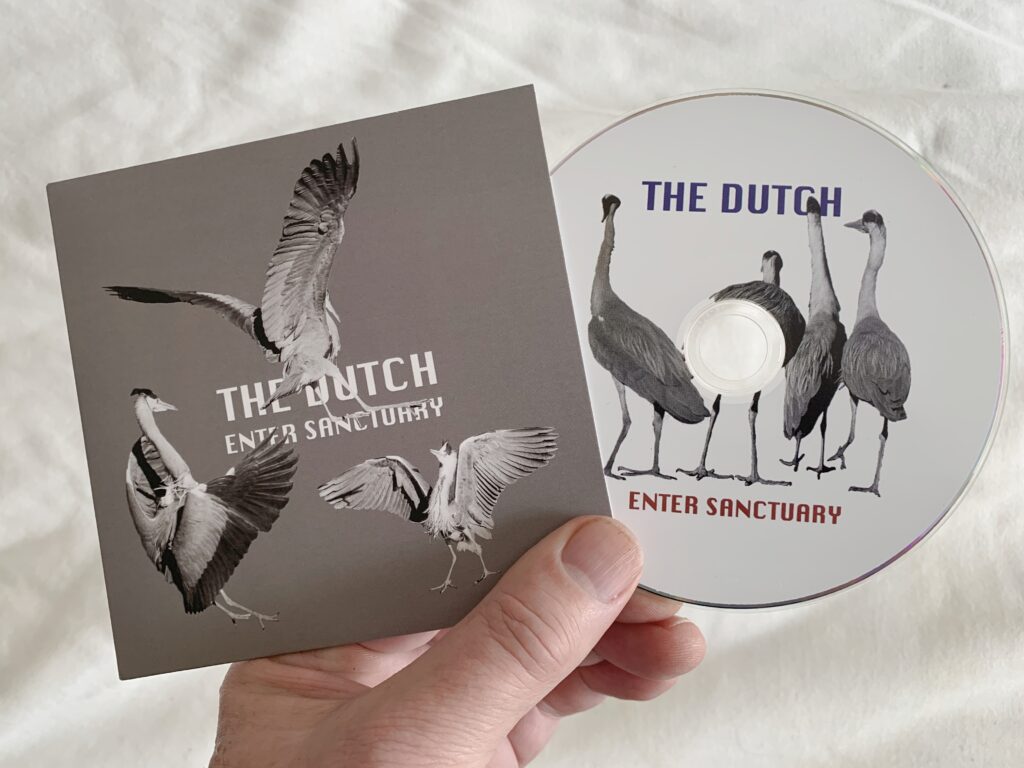 Son of Han – Joan Miró
The latest single by Son of Han is called Joan Miró, an hommage to the Catalan artist, dedicated to Petra Lugtenburg. Read all about it here.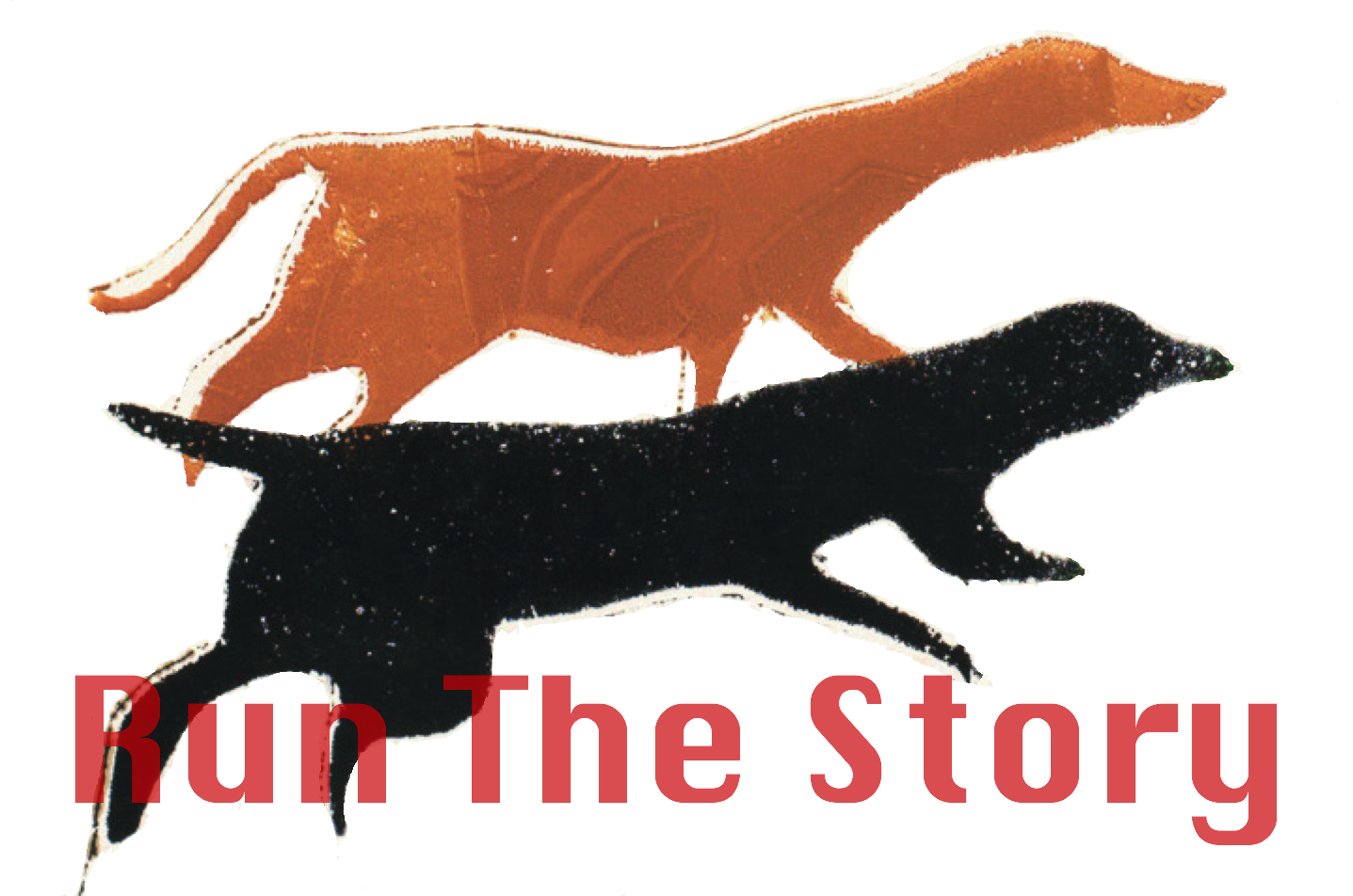 ---